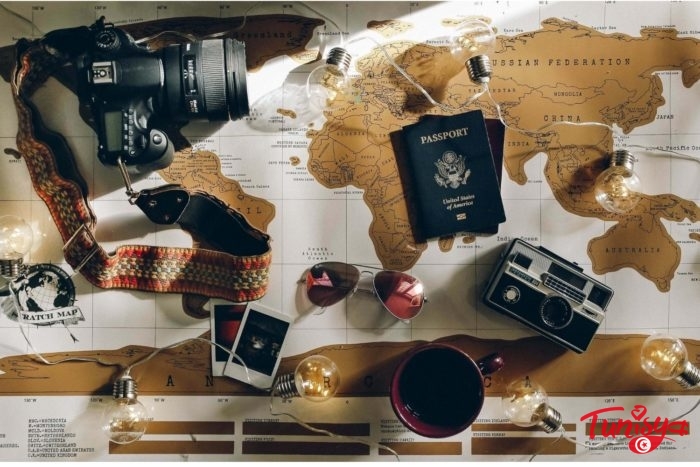 If you 're dumping in routine and you're exhausted from the repetitive tedious chores that you're doing every single day then, you definitely need a new adventure away. Get out of your comfort zone now and chase your bucket list. Start by achieving one of your new year's resolutions and visit a new faraway country that you never knew before. Don't waste time looking for luxurious resorts elsewhere which will cost you hundreds of dollars. There isn't a better place to visit marvellous places and to spend a nice holiday than in Tunisia.
Here's why you should list Tunisia as your next destination :
-It is a very touristic destination. It is located on the Mediterranean coast of northwest Africa and it has the nicest beaches in the world.
-In the summer season, hotel owners become more competitive, consequently, you will find the cheapest offers and even more attractive discounts on flights and hotels in all of the touristic regions of the country. We update you with the best and exclusive packages on our website.
-Tunisian culture is very diverse and versatile. As a result, Natives are very sociable, welcoming and like foreigners. Don't be shocked if a Tunisian asks you to come to dine at his family house. Instead, accept his offer because he will be very disappointed if you don't.
-You won't find problems in communication. Tunisians are very educated and can communicate in several foreign languages. Whenever you ask for instructions or recommendations, they will help you immediately.
-Most of the religious celebrations and special occasions as Eid, Ramadan and weddings are celebrated during the summer so, you will have the chance to discover lots of the traditions of the country in a very short period.
–Most of the food is affordable and not expensive, you can check the best-ranked restaurants on our website.
– You won't get bored, outdoor activities are numerous. Since the weather is hot, going for a long road trip or planning a picnic on the beach would be perfect.
– This destination is suitable for a family vacation which is very rare anywhere else.
-Tunisia is very close to Europe, a few hours and you'll find yourself there.
–You're lucky, lots of festivals are arranged in the summer. check this article for further details.
– There are plenty of historic monuments that must be visited.
-The souks in the Medina are full of shops. You can make great bargains if you negotiate well with the retailers.
Otherwise, if you have visited Tunisia before the revolution, then it's time to change your attitude and give it another go. You really don't want to miss countless flourishments that altered the country and made it one of the best holiday destinations in the world. You will definitely be amazingly surprised !!