The beautiful  north African country is no longer a destination for summer holidays only . Over the last few years ,Tunisia  has become one of the best cultural attractions due to the popular world festivals that it holds every year . Visitors tend to explore and celebrate the folkloric traditions of the northern and southern cities of the whole country all year round .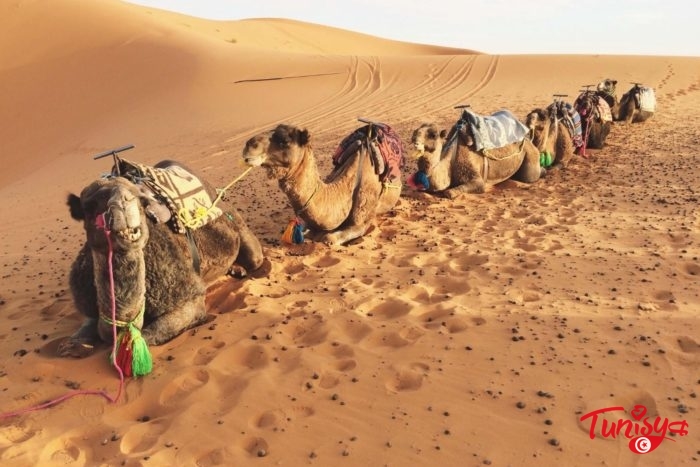 The international festival of the sahara :
This event takes place in the desert and specifically in Douz during the last four days of December .Douz is a charming and magnificent town , located in the south of the country, and very popular for dates production . Since it is a winter holiday, Tunisians as well as residents of neighbour countries and Europeans tend to visit Douz in that time of the year in order to witness egregious manifestations as the dromedary and Sloughi marathons and Bedouin dances .If you are adventurous and in love with the magic of the Sahara , this festival  is definitely worth visiting !!
Nearby accommodation :
Spending a journey in the desert may seem frustrating and overwhelming for some of you but don't worry ! The area is safe and  full of hotels and host houses . L'auberge de Tamezret is the perfect place for you if you would like to get rid of stress and crowdedness of the city and relax in a cosy and unique atmosphere  .
Address : c104,Tamezret 6054
Contact : 72 224 026
Website : https://www.tamezret.com/
Facilities : free breakfast , free car park , free wifi ,bar ,restaurant , airport shuttle, suitable for children
Reviews on tripadvisor

The International Jazz Festival :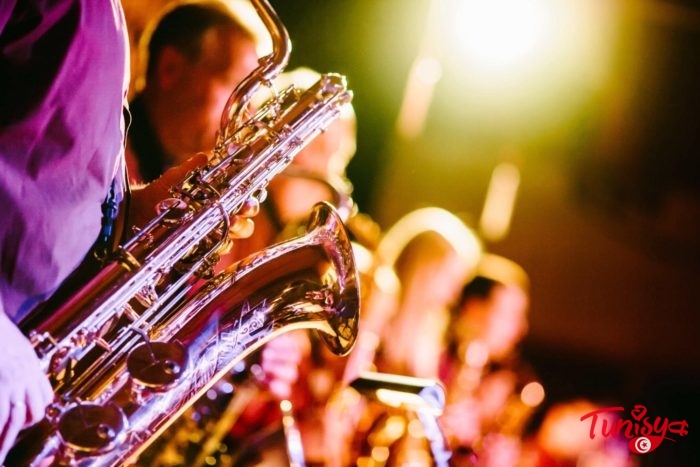 Almost every year ,Tunisia hosts one of biggest spiritual music events at the basilica of Tabarka. The jazz festival targets all generations and nationalities .You just have to be passionate about jazz or blues to be able to enjoy the performance of many popular celebrities who come from all over the world, mainly from America , France and Africa to satisfy their audience . This festival has been very successful over years as many people are attending it regularly every summer . hurry and book  your ticket before it is sold out!!
Nearby accomodation:
To exploit the best services and the purest beaches in the world , there isn't better than La Cigale Thalasso Spa& Golf . It was rated as one of the best hotels in the city in 2019 and it  has become many visitors'  favourite  holiday destination .The luxurious and well equipped rooms and the authentic Tunisian style will turn your journey even more dazzling . It is only 11 minutes away from the basilica so you can enjoy your evenings and return back safely to the hotel.
Address : Touristic area ,El Morgene , Touristic road Tabarka 8110         contact: 70019000
website : http://www.lacigaletabarka.com/
 Facilities :Free car park, free wifi ,Sauna ,Spa, Jacuzzi ,Pool ,heated pool, laundry service ,Gym, Golf field, Tennis playground , children club ,babysitting ,airport shuttle .
Reviews on tripadvisor

The electronic dunes :
Some of you may not know that the famous fantasy movie " Star Wars" (The Force Awakens) was shot in the south of Tunisia in 2015 and specifically in "Ong Jmal" where the electronic music festival is hold every year .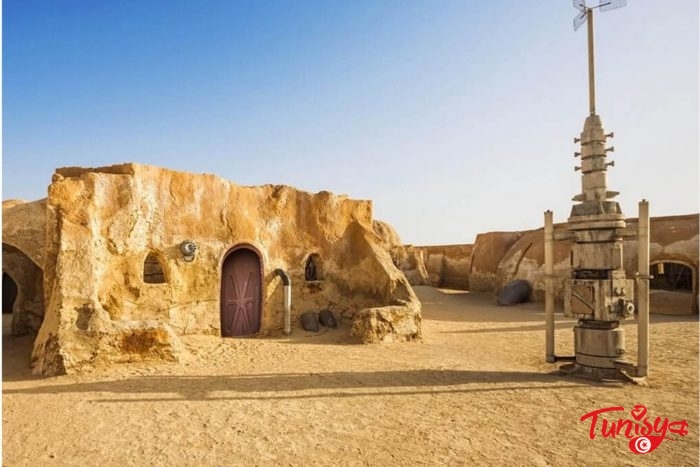 Trailer of the movie :
If you're found of adventures outdoors , The desert is your perfect spot  to stretch your mind with a unique experience and  attend concerts of artists from around the world  .Gather your mates and get ready for  the best three days of your life. Joy , nonstop electronic music and satisfaction are undoubtedly  guaranteed . The event usually takes place in November so you need to check the weather previously to decide where you will be staying .If you're accompanied with a child or you don't want to worry about tents availability , plan everything in advance and go to nearby hotels to take a rest after a long day at the festival and generate your energy.
Nearby accommodation :
Transportation is always available .Dar Hi life in Nefta provides the best service in the area  .You will definitely  feel homey and warm more than anywhere else .This startling host house is only 23 minutes away from Ong jmal and 24 Km away from Tozeur airport.
Address: Ezzaouia district 2240 Nefta
contact :76432779
Website : http://www.darhilife.com/                                            
Reviews on tripadvisor

Facilities: inclusive breakfast ,Free car park , car rental ,babysitting ,pets allowed ,Hammam, massage  ,Spa ,laundry ,bar ,outdoor pool .
The International Festival of Carthage :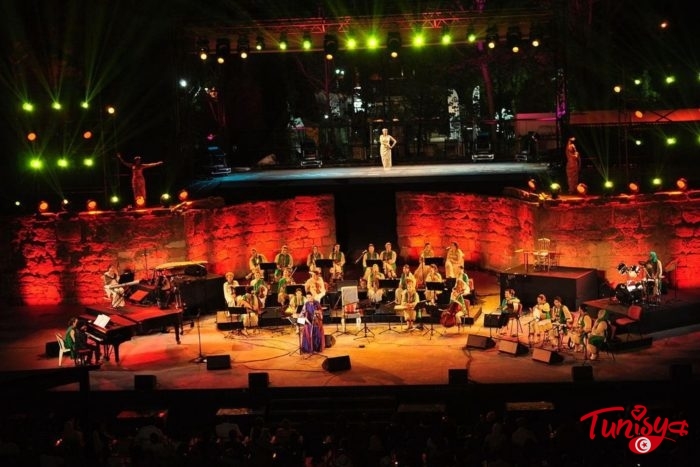 Finally we proudly introduce the fourth festival which is all Tunisians 'favourite .The Amphitheatre of Carthage is one of the oldest and most valuable historic theatres in Tunisia . It introduces every year a new range of Tunisian artists and others who come mainly from the Middle East to perform on the famous stage . Tunisian , Arabic and foreign songs will be present so the program is various and organised in order to suit all the tastes.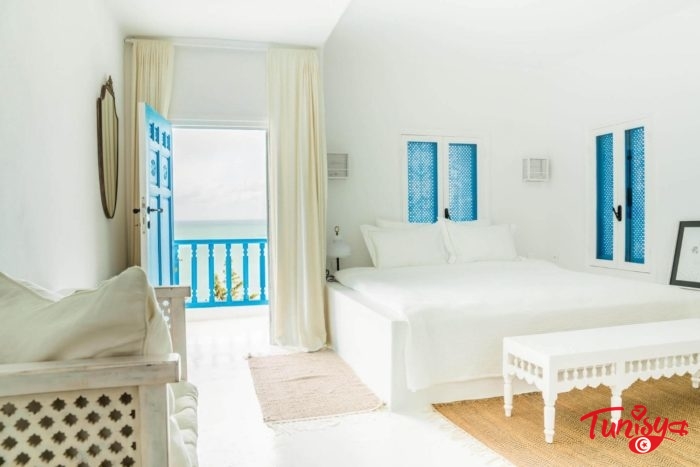 Nearby accommodation :
To turn your experience grater and even more memorable .You definitely have to reside in one of Sidi Bou Said 'host houses .It  may be one of the best places to visit in Tunisia ,but it is thousand times better if you have the chance to stay few days there and enjoy the magical view on  the beach . You definitely don't want to miss a tour in the narrowest alleys of the city  after enjoying the famous Tunisian green tea in a jasmine garden . You have plenty of choices where to spend an amazing holiday.
Hotel Dar Said :
It is 8 minutes away from Carthage theatre
Address: Toumi Avenue 2026 , Carthage
Contact : 71 72 96 66
Website : http://www.darsaid.com.tn/
Facilities : Free wifi , Pool , Spa , Laundry
Reviews on tripadvisor

Kahina villa :
It is 9 minutes away from Carthage Theatre
Address : 13 John Kenneedy Sidi Bou Said 2026
Contact : 29 882 382
Website : https://www.kahinavilla.com/
Facilities : Free car park , Free internet , pool , laundry
Reviews on tripadvisor