Every day can be an adventure, all you need is your hiking shoes, a tent and your camping checklist is completed. You're ready to go now!
Don't be worried about camping in the woods, you really cannot judge anything unless you give it a go once. What's better than travelling and venturing in your own country and spending an exquisite journey. Furthermore, Organising a camping excursion is very simple as well, Call some companions and plan a road trip to some spots near you. You don't want to miss a lovely evening around the fire and a magnificent morning view of the sunrise on the top of the hill or by the lake.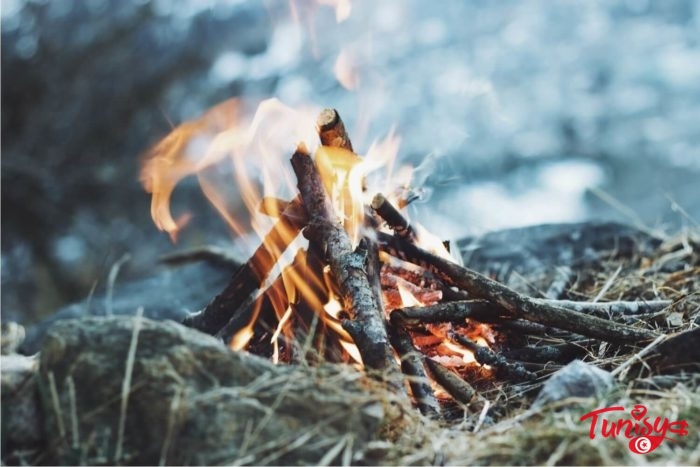 Wonderful experiences and breathtaking views are waiting for you. Believe me, once you try it, you'll find yourself planning for the next trip as soon as you got home. Escape from stress, anxiety and routine to jump into a wild experience in the heart of nature. Unknown spots must be exciting. Don't exaggerate in Camping gear. Easy camping meals, backpacking tent and a warm blanket are quite sufficient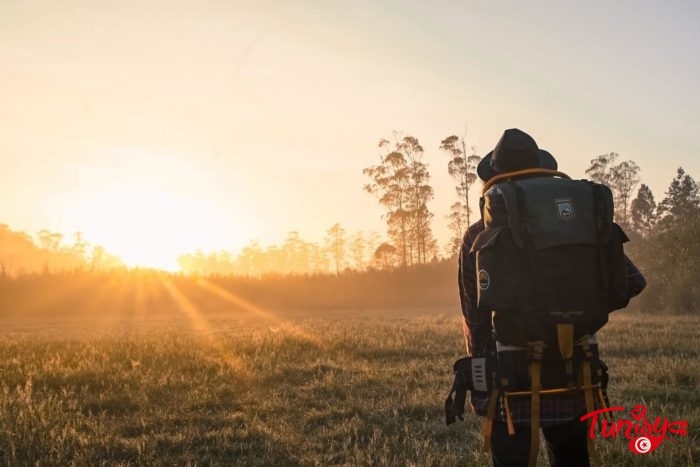 Yet, Nabeul holds plenty of sites where you can camp in this spring. To discover other spring activities read this article.
Here are some suggestions for seaside camping areas in the region of Cap Bon.
EL Rtiba Takelsa:
El Rtiba is an astonishing seaside forest. It is located in Takelsa and it is 1hour and 10 minutes away from Nabeul. This forest is very spacious and perfect for some extreme sports. Accordingly, if you're fond of biking, hiking and climbing, check our outdoor recreation trips to book any type of activity in the mountains. They are well arranged and 100% safe.
Barrage El Masri Bou Argoub:
Barrage El Masri Bou Argoub is one of Tunisia's paradises. It is a perfect escape for a day in nature. Only 10 km away from Grombalia, a spectacular lake is located in the middle of the forests. The bad news is that it is usually crowded for the reason that lots of excursions are arranged on the spring holiday. But her's a hint, plan a camping trip in winter. It is prettier and more enjoyable as the weather gets cold. 
Oued Abid:
Wait there is more, Oued Abid is another hot spot in Takelsa. It is a combination of sand, beach, forest and very ancient historic monuments. The port prince, a castle belongs to the wife of the former president of Tunisia, is 22 minutes away from Barrage El Abid.